FULLY SERVICEABLE, DURABLE DRIVER SEATS
Look around any bus depot in the UK, Europe or even the Far East and you will soon notice that the majority of drivers seats are Chapman. Why? It's simple – Chapman seats have provided bus and coach operators with a comfortable, robust and serviceable driver seat that just keeps on going.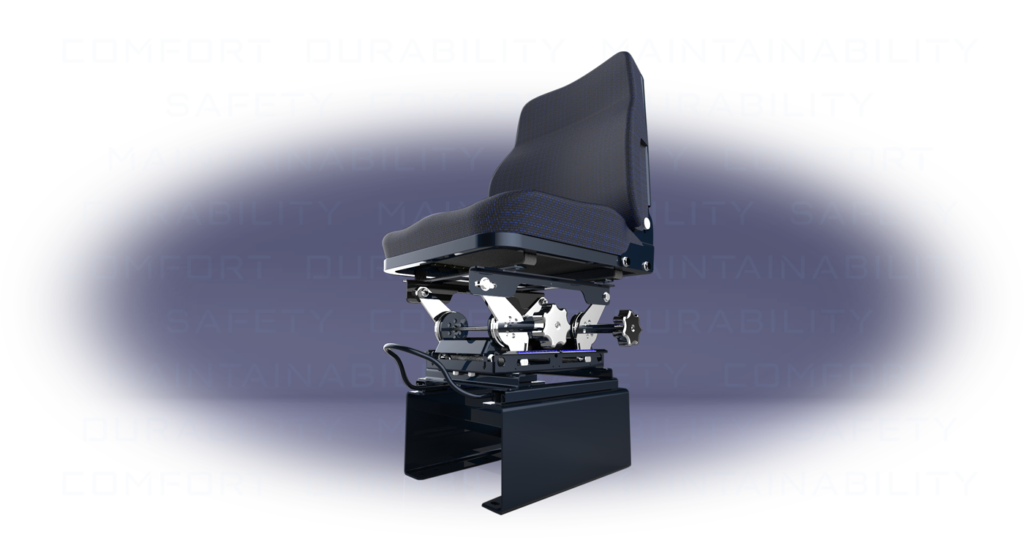 Chapman Seating have been setting standards for comfort, durability and safety for decades.

Comfort
Multiple recline and adjustment settings ensure the perfect position for drivers

Durability
The Chapman Seating range is extremely robust making it ideal for bus applications

Safety
Driver safety and wellbeing is at the forefront of our design and technology

Maintainability
A fully comprehensive range of spare parts and seating options available
Our Seating Products
Over 120 years of industry leading heritage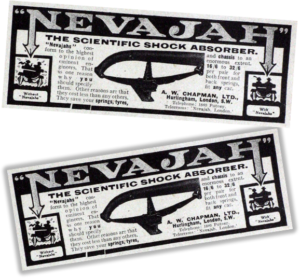 1900s
A foundation for growth
Chapman Seating is the re-named original A W Chapman Ltd that was founded by Mr Albert William Chapman in June 1901.
His first venture into seating was a patent developed in a small workshop in the Midlands. Hearing that fortunes were to be made in Scotland he moved across the border and purchased an old church.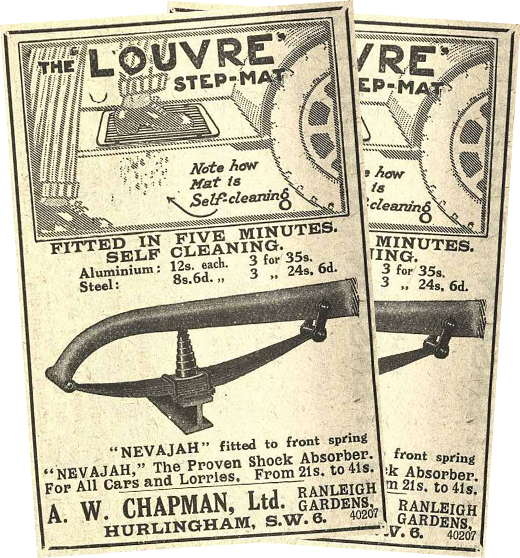 1920s
Post World War 1
Post first world war advertisements showed Chapman was purchasing ex-ministry and secondhand car chassis and building high class limousine bodies on them. A completely rebuilt 1916 Daimler (ex armoured car chassis) with a spacious saloon and tube and whistle intercom with the chauffeur sold for 950 guineas upholstered in leather.
At that time Chapman advertised themselves as Engineers, Body Builders, Car Repairers, Car and Limousine Hirers, new and used cars and launches (yes, even the marine market did not evade Chapman!), and boasted a showroom of 100 cars for sale.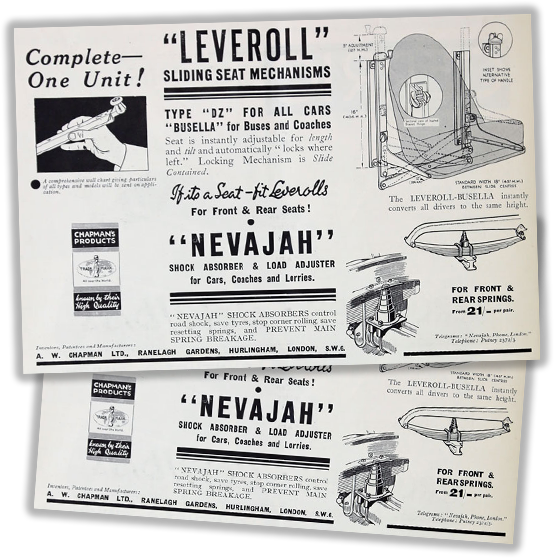 1930s
Industry Innovation
The rapid demand for motor cars in the 1920s led the way for much of Chapman's creative and ingenious talent to manifest itself, with products marketed under the trade name 'LEVEROLL', such as dual friction slides, basic seat tilt mechanisms, and duplex seat winder mechanism – very innovative for their day, and certainly first in the industry.
Other Chapman products appeared, such as: the Chapman Thermorad, the Chapman Louvre, and the Chapman 'Nevajah' shock absorber, at the time the cheapest and most effective sprung damper on the market.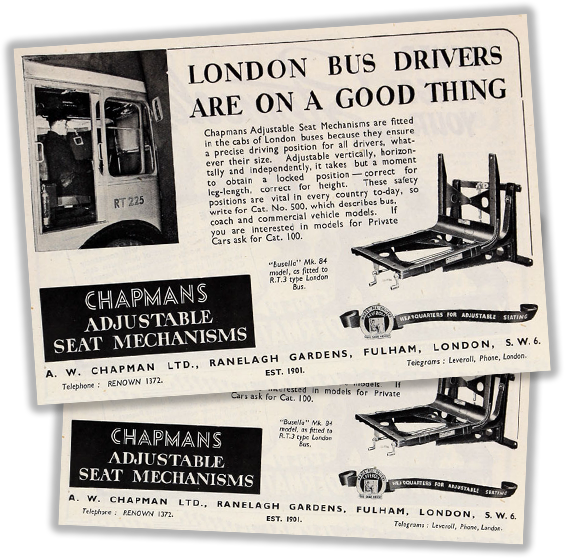 1940s
Post-War Prosperity
After the war the demand for adjustable seats became even greater, but a high level involvement with military orders continued. The Centurion, Matilda, Crusader, and Churchill tanks all carried Chapman seating as did Alvis armoured cars, including the Stalwart.
Considerable extensions were carried out at Ranelagh Gardens, and design and development continued at pace to cope with the ever-growing demand from the private car and the bus and coach industries.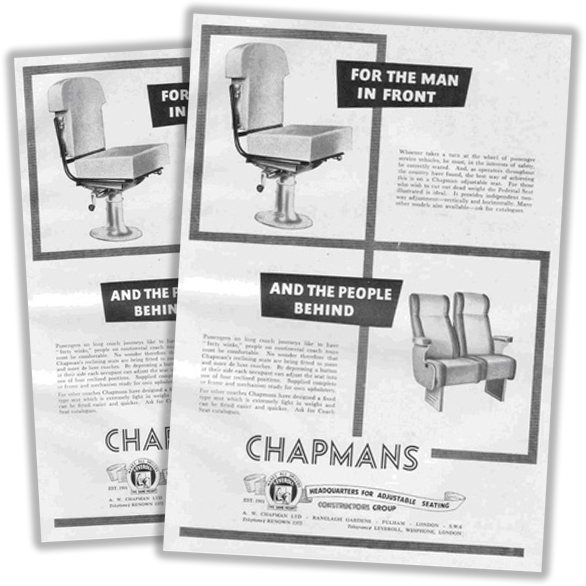 1960s
Continued innovation and expansion
New innovative products were launched, and up to the 1960s virtually every public service vehicle boasted a Chapman Driver's Seat. To cope with the demand, in 1960 a second factory at Riverside Road in Wimbledon was opened.
The product range, already including fully adjustable driver's seats and mechanisms, increased to include luxurious passenger seating for coaches, and high quality seat back adjusters for Aston Martin, Bristol, Rolls Royce and Bentley.
A W Chapman Limited continued to grow, producing more and more innovative products in commercial seating and mechanisms.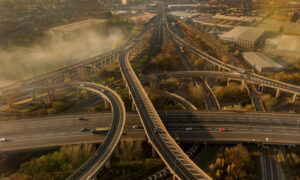 1970s
A new home for the business
The 70's saw a new bus and coach Passenger Seat designed and developed by Chapman Seating especially for the new National Bus contract – the Mk 188 'Chameleon' range of reclining seats with quickly changeable seat covers which had each coach fitted with half blue and half orange moquette seats – some still in service today!
In 1970 the owners, Slater Walker Group, decided to close both the original factory at Ranelagh Gardens and the Sullivan Road factory and move the whole Fulham production to the Constructors factory in Tyburn Road in Erdington, Birmingham close to Fort Dunlop.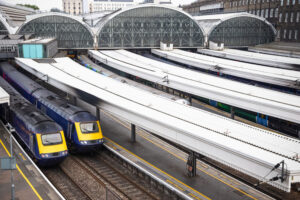 1990s
Range Expansion
The 1990's saw more investment in the design, development and production of a new range of railway passenger seating, which was extremely popular with the builders and end user.
This part of the business was transferred to a third party in 2003 when the rail side of the business was sold off by administrators.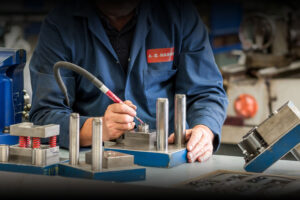 2010s
Company Acquisition
August 2010 saw a change of ownership as Chapman Driver Seating was acquired by A.E Harris & Co. (Birmingham) Ltd. The Birmingham engineering business was a key supplier of metalwork to Chapman and was the ideal business to continue the Chapman brand.
The business moved to the Harris's Jewellery Quarter based factory in October 2010 and the previous owners of Chapman (Jerry Smith and David Cattanach) became directors of A E Harris.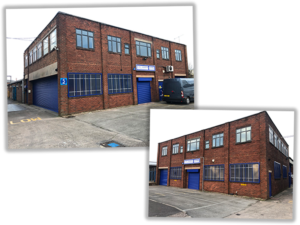 2020s
A new chapter begins
The directors of A E Harris had been searching for a new property for some time and completion on a new 40,000 square foot site in West Bromwich finally took place in January 2020.
During March 2020, the business relocated to their new site to continue the next chapter in their history.
Instagram
We are on Instagram
This error message is only visible to WordPress admins
Error: Access Token is not valid or has expired. Feed will not update.